Welcome to the Counseling Center of Cherry Creek Secure Client Area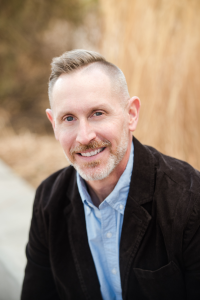 During the COVID-19 pandemic, we are only offering video sessions for your health and safety.

If you are an existing client, please click the login link at the bottom of the page to schedule your next appointment.

We use an easy online system for secure and simple document management at the Center. All clients are asked to complete their intake paperwork online prior to meeting in person.

This is a secure, HIPAA-compliant website.

During the pandemic, I am offering a sliding scale fee for sessions. For a 60 minute session, it will be your choice of $90, $120, or $150. And, for 30 minute, 90 minute and 2 hour sessions, I will pro-rate based on your choice for cost of 60 minute. For example, if you pay $120 for a 60 minute session, a 30 minute would be $60, 90 minute would be $180, and 2 hour would be $240. Cost for individual or couples sessions are the same, and while providing sessions remotely, I accept credit card or PayPal for payment.


If you are a NEW CLIENT, welcome! You can register following these simple steps:

1. Click on the REGISTER icon and complete a bit of personal information including your email.
2. You will receive an email so that you can CONFIRM YOUR REGISTRATION.
3. Confirm and sign the online forms electronically.
4. Select your preferred time on my online calendar.
5. Viola! That's all.

I look forward to working with you!

**Please note: if you don't see a time, just shoot me an email at Chris@CounselingCenterofCherryCreek.com and we can find something that works. Or you can call me at 720.457.3342 to inquire for a specific time.

If you are a RETURNING CLIENT:
1. Click on the CALENDAR icon.
2. Locate your time.
3. Enter your login and password when prompted.
4. That's it!

Counseling Center of Cherry Creek
323 Detroit Street
Denver, CO 80206
Decide. Show up. Transform.
Log in to the secure portal. If you have not received an email with a username, please Register.